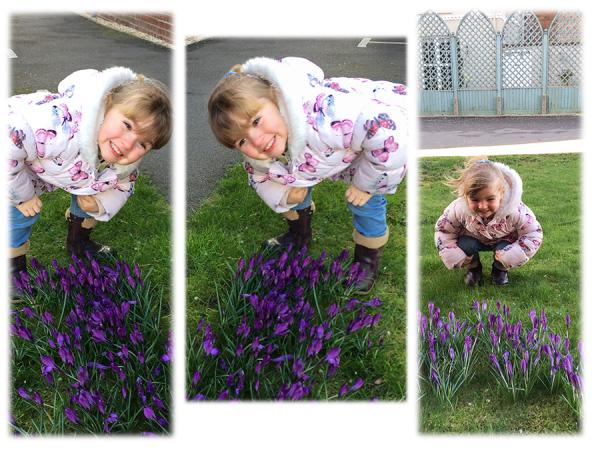 The pictures, kindly taken and provided by Mum, shows her daughter Olivia admiring the beautiful crocuses she helped plant in November 2016 in our church forecourt. Olivia is now enjoying the fruits of her labour whilst also attending the Little Explorers group here at the church on Thursdays from 9.15am to 11am. The purple flowers helps promote Rotary's project for the eradication of polio.
Thank you to Olivia and all the children who planted nearly 3500 bulbs.
(Pictures posted on to the church website with full parental permission).