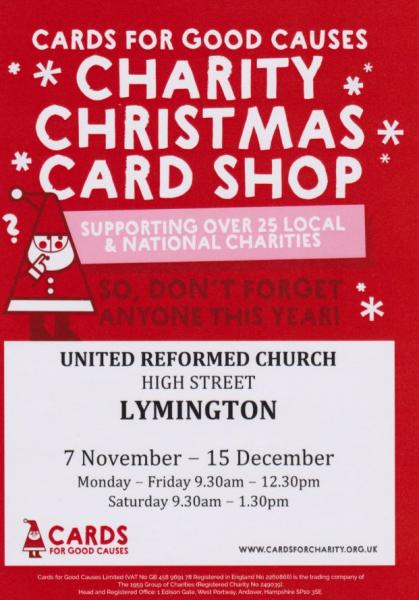 We are delighted to annouce our pop up charity Christmas card shop is back and this year we are supporting over 25 local and national charities.!
You will find us at Lymington United Reformed Church, Lymington High Street from the 7th November to the 15th December. We are open Monday to Friday 9.30-12.30 and Saturdays 9.30-1.30pm.
Our Open Door Cafe is open too – so join us for a coffee.