The October / November copy of the Open Door Magazine is available by clicking this link – or by popping into Lymington URC on the High Street!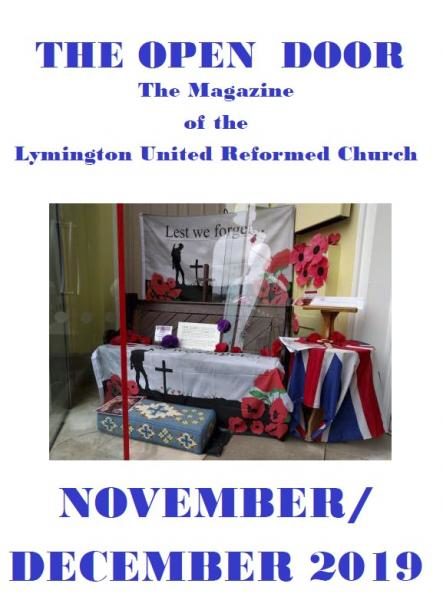 This months magazine includes:
News of our Cards for Good Causes shop which opens on the 6th November
Our Church Fellowship & Fundraising Teams Saturdays Stalls from the 9th November to the 16th Decembers
Details of our Christain Aid Soup and Sandwich lunch on November 17th
Our Christmas lunch on 29th November and details of our role with the "Christmas in Lymington" festivities
The children's Christmas Craft event on the 7th December and numerous Christmas events and services…
As well as our coffee mornings, regular services, church meeting dates for 2020.
We hope to see you soon!