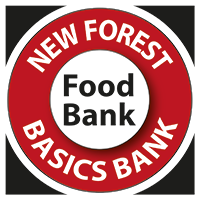 New Forest Basic Bank – Lymington Basic Bank or Lymington Food Bank has now relocated to larger premises and is no longer based at Lymington URC. We have enjoyed working with them and supporting them.

Their new details are:
New Forest Basic Bank
Our Lady of Mercy and Saint Joseph Catholic Church
132, High Street,
Lymington
SO41 9AQ
Tel: 01590 610008
W: www.basicsbank.org.uk
PLEASE NOTE: All donations should be taken directly to the new premises.
There is now no 'drop off' facility at the United Reformed Church.